We are delighted to invite you to a very special presentation and workshop specifically designed for teachers in Thailand. This workshop will empower you with new ideas on teaching extensive reading.
Presentation title: The How's and Why's of Extensive Reading
Speaker:  Dr. Rob Waring
Language: English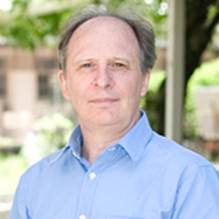 Dr. Rob Waring is an acknowledged expert in Extensive Reading and second language vocabulary acquisition. He is Professor at Notre Dame Seishin University in Okayama, Japan. He is an Executive Board member of the Extensive Reading Foundation. He is also author and series editor of five series of graded readers. He is the administrator and co-founder of the Extensive Reading website www.ER-Central.com.
Two sessions will be presented: at 0930 Dr. Waring will talk about "Why extensive reading should be part of all language programs", and in the afternoon at 1300 the session is about "How to set up and run an extensive reading program".
Please register by Monday, August 21 to secure your seat. Limited to 60 participants.
For more information or if you have any questions, please call (66) 2-0142499 or send mails to info.thailand@macmillan.com.