Reduce the cognitive overload by scaffolding
Recently I've been working on several training sessions about teaching stories in young learner classrooms. There are many Macmillan ELT books with a story feature integrated into the syllabus, to arouse children's love for reading and to facilitate the development of literacy.  However, many teachers find it challenging to use stories well in their classrooms. I was trying to look if there are practical teaching ideas for teachers to use, and one inspiration came from watching a session by Viv Lambert and Mo Choy (authors of the popular Story Central series for young learners) which introduces stories and scaffolded learning.
In this blog, I will try to give a simple story teaching framework for teachers to follow, together with different types of activities to use within that framework.
When do people tell stories?
Before written language existed, the only way of recording information was to draw it or tell someone. So storytelling began as a way of passing knowledge and culture from generation to generation. We all love stories and we are all storytellers ourselves! So do children, and they can understand language within the context of a story that is way above their linguistic level. That's why stories are widely used in language learning.
How do we choose stories for the language classroom?
There are two broad categories: graded readers and authentic or real books in different types or genres including myths and traditional tales, adventure stories and mysteries, your personal stories and the children's own anecdotes. The general guidelines for choosing stories are:
Do you think your students will like the story?
Is it age-appropriate?
Is it language level appropriate?
Does it include values or cross-curricular content?
Will it lend itself to further activities?
What genre is it?
By asking yourself these questions, you will be able to narrow down the scope and find the right stories for your students. If you're lucky enough to have a course book with stories integrated like Story Central, Academy Stars or Tiger Time, then you don't need to worry too much about this. Because our students are living in the 21st century, physical books are no longer the only way to access stories, digital resource like audio and visual support would be of great help to engage the students and arouse their interests.
How to reduce the cognitive overload that the children experience when reading a story in a second language?
Scaffolding is a familiar word we hear often in the ELT field. It means a kind of step by step guidance and support provided by teachers to help children's learning, a bit like the scaffolding around a building helps at each stage in the construction of a building. The key thing being that this scaffolding is not a permanent structure – it's moveable, adaptable and modular – can be put up when and where needed, and then taken down when it is no longer required.
Viv and Mo provided a 7-stage scaffolding for story teaching in their session that can be a good reference:
Arouse interests and curiosity
Activate prior knowledge
Make predictions
Understand the story using visual and verbal cues
Retell the story
Analyse and evaluate
Create, internalize and extend
What activities should I use to teach stories at each stage?
A simple story teaching framework could follow a pre, while and post story procedure. And the 7-stage scaffolding system can fit into this framework as well. It is essential for teachers to focus on one thing at each stage, so that the children can follow the story without cognitive overload.
Pre-story:
To prepare the children with language
To think about what they know about the topic
To prepare them with some ideas of what they are going to hear/watch/read
While-story
To focus on the important learning points: linguistic or content
Post-story
To respond to the story in a more personalized way
A starting point for other activities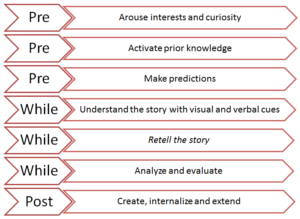 Stories could lead to cognitive overload for children because teachers haven't broken them down into manageable steps to help learners to achieve. With various digital resources at hand, it's not hard for us to break story learning into achievable tasks for children.
| | |
| --- | --- |
| Activity Type | When |
| Video-based activities | Pre, While, Post |
| Picture-based activities | Pre, While, Post |
| Script-based activities | While, Post |
| Comprehension activities | While, Post |
| Creative extension activities | Post |
Example Lesson Plan
Story: The Alibi (Level 6 Unit 4 Tiger Time)
Genre: Detective fiction
 
Activity Ideas
Pre
Picture-based activity

1.       Print the story pictures and hand them out to students in random order.

2.       In Groups, students look at the pictures closely to find out what's going on in the story.

3.       Students try to order the pictures according to the details they spot in the story.

4.       Teacher highlights the key vocabulary in the pictures to activate prior knowledge.

5.       Teachers ask questions to guide students make predictions.

While
Script-based activity 1

1.       Print the video script and cut it into sentences.

2.       Mix the order of the sentences.

3.       Ask the students to try to reconstruct the story script.

4.       When they have put the sentences in order, play the video/audio and ask them to check and correct.

Script-based activity 2

1.       Create a gap-fill activity by taking out some of the words.

2.       Select words that will focus the students on a linguistic point in the text, for example, part of a phrase or key vocabulary.

3.       Ask the students to read the story script and guess the missing words.

4.       Play the video and ask them to check their answers.

Post
Creative extension activity (see sample paintings at the end of the blog)

1.       Give students a rug template.

2.       In groups, students draw a painting of the story together.

3.       In the outer rectangle, draw the background environment of the story.

4.       In the middle rectangle, draw the characters and objects appear in the story.

5.       In the inner rectangle, draw the best scene of the story.

6.       Invite groups to retell the story based on their painting.
In this way, teachers break stories down into achievable tasks based on pictures, videos, scripts, comprehension and extension. Students will not be overwhelmed by a long English story at the beginning and therefore lose interest. Teachers support the students with step-by-step scaffolding and make students feel safe and comfortable.
So I hope you find this blog useful and try to apply some of the activity ideas into your story teaching. Next time when you plan a story lesson, maybe this simple framework can help. Happy teaching!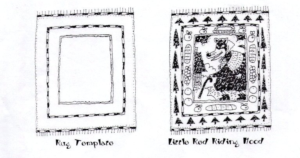 ---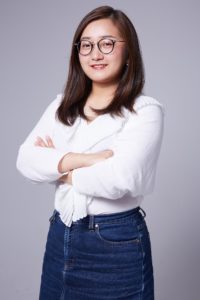 Super Huang is the Teacher Trainer and Academic Consultant for Macmillan Education, Greater China. She holds a Master's degree in Applied Linguistics from the University of York in the UK, where the focus of her study was on English Language Teaching.
Super has been working for both online and offline schools in China, as a teacher and teacher trainer. She has a good knowledge of the Chinese market and is a dedicated educator.