Using chants, songs, rhymes
Nowadays in China and some other Asian countries, where English is spoken as a foreign language, there is a tendency that children start learning English at an earlier age. According to a survey published by the China Youth Daily (2016), nearly 70 percent of the 2003 respondents reported that their own children or children they know started learning English before five years old. This is mainly due to Chinese parents' fixation on giving children an early advantage. Another major reason is that parents believe it is more effective to cultivate children's language skills at an early age. Therefore, the demand for pre-primary English education is rising every year in China. More and more English teachers started to teach younger children than they did before. Some of them didn't realize the differences until they are there in the classroom facing a group of 3-6 year-olds. Without the background knowledge of child development, teaching could become an impossible mission for teachers.
Recently I've been taking a NILE course about teaching English in pre-primary education and I also delivered a few training sessions about teaching English to pre-primary children. In this short article, I will share some of the key fundamentals in pre-primary education from my learning. I hope it's helpful and you can apply some of the information in your classes.
Find out what 3-6 year-old children can do
The first thing a pre-primary teacher should be aware of is that your students are still developing both physically and cognitively. Whole child development should be taken into consideration even if you're only an English teacher. According to Development Matters in the Early Years Foundation Stage (EYFS) by The British Association for Early Childhood Education, there are seven learning and development areas for children, including 18 aspects of these key areas.
Area of Learning and Development
Aspect
Prime Areas
Personal, Social and Emotional Development
1. Making relationships
2. Self-confidence and self-awareness
3. Managing feelings and behaviours
Physical Development
1. Moving and handling
2. Health and self-care
Communication and Language
Listening and attention
Specific Areas
Literacy
1. Reading
2. Writing
Mathematics
1. Numbers
2. Shape, space and measure
Understanding the World
1. People and communities
2. The world
3. Technology
Expressive Arts and Design
1. Exploring and using media and materials
2. Being imaginative
The research shows that at around the age of 3 years old, children
begin to cooperate in routines, recognize boundaries and know when they're misbehaving
are able to respond to familiar sounds and enjoy playing with different sounds, songs and rhythms
join in singing favourite songs
are able to identify action words and can understand more complex sentences
can repeat words and expressions from familiar stories, songs, chants and rhymes
At around the age of 4 years old, children
can take turns and are able to share although they may still need support from adults
are able to adapt quickly to changes in routines and situations
enjoy experimenting with different ways of moving
can sing a few familiar songs
begin to move rhythmically and imitate movements in response to music
can create movements in response to music
At around the age of 5-year-old, children
understand boundaries and behaviour expectations
are able to concentrate and sit quietly during an activity for longer periods of time
have a repertoire of songs and dances
enjoy exploring different sounds of instruments
initiate new combinations of movement and gesture in order to express and respond to feelings, ideas and experiences
Based on what children can do at this stage, it's not hard to find that establishing routines could be a key to the success of a pre-primary class, while chants, songs and rhymes are good tools to use.
Why establish routines?
Routines create familiarity and a sense of security for children;
Structure provides boundaries for regulating behaviour;
Routines help children become more independent, responsible and confident;
Routines provide opportunities for prediction through language;
Routines support language development.
When and how to establish routines using songs?
I will use the popular Macmillan pre-primary series Hats On Top as an example, to give you an idea of how to integrate songs into routine establishment. Example chants, songs and rhymes in Hats On Top are listed as following:
Transition songs: to establish routines and smooth transitions, e.g. Circle Time, cleaning up, saying goodbye

The hello song
The Hats On Top song
The pick up song
The goodbye song
The circle time song
Wash your hands song
Tidy up song

Wiggle rhymes and songs: accompanied by fun actions and are designed to be used whenever you wish as a class management tool

I'm a Big Boy Now
Little Kites
Clap Your Hands
If You're Happy and You Know it
Wash, Wash, Wash
The Teddy Bear Chant
The Farmer Is Planting Seeds
I Can…
Five Little Monkeys

Content songs: teaching vocabulary, phonics and grammar
Based on each lesson content. However a generic example may be 'Heads, Shoulders, Knees and Toes' as a tool to teach body parts
Possible Routines
Songs
1. Greeting the children
Transition songs
2. Taking the register
3. Starting lessons
4. Getting into pairs or groups
5. Moving from one part of the classroom to another
Doing particular activities, e.g. those involving movement or stories
Content songs
Getting the children's attention
Wiggle rhymes and songs
1. Starting and stopping activities
Transition songs
2. Giving out and collecting in materials
3. Looking at and/or correcting children's work
4. Collecting in and returning homework
5. Going to the toilet
6. Tidying up
Chants, songs and rhymes are great as children learn to work together, pick up chunks, get to listen to lots of meaningful language, have a reason to use English, find them funny, move their body and enjoy repeating them. By integrating songs into the process of routine establishment, taking children's development stage into consideration, teachers will take the first step towards a successful pre-primary class.
I hope you find this blog useful and try to integrate more songs with your routines. Happy teaching!
---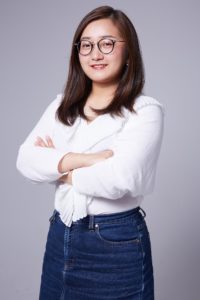 Super Huang is the Teacher Trainer and Academic Consultant for Macmillan Education, Greater China. She holds a Master's degree in Applied Linguistics from the University of York in the UK, where the focus of her study was on English Language Teaching.
Super has been working for both online and offline schools in China, as a teacher and teacher trainer. She has a good knowledge of the Chinese market and is a dedicated educator.