I was in Beijing recently and joined colleagues there, John and Super (whose blogs you may have read in the past), to reflect on 2018 and achievements we had accomplished. We looked at the different aspects of our work and reflected on these and what we were proud of and what we could have done better. I really encourage you to do this as it's good to pat yourself on the back once in a while but also recognise and reflect on those times when things didn't work out so well.
We also looked forward to 2019 and started to think and discuss what we need to do to keep developing both personally and professionally to make sure we are happy in our work and providing the best service to teachers and administrators we connect with.  So this month's blog I will lay out my resolutions for 2019.
1 thing I do well and will continue to do
The feedback from presentations I have delivered this year has been good and I have been pleased with this. I have been to government schools, language schools, universities Macmillan days and conferences and provided training from 2 teachers in a classroom in Thailand, to over a thousand at VUS TESOL in Vietnam. I have enjoyed meeting teachers from Indonesia, Vietnam, Cambodia, Thailand and China and want to continue engaging with teachers this way. This year however I really want to get more information from teachers about what challenges they have and what their needs are.
1 thing I want to start doing
This is linked to the above. I want to start a more systematic way of engaging with teachers and use data to help me develop training sessions. I am going to develop a set of questions that I can use to elicit information I need to help me deliver better presentations.  I will do this by pen and paper and through online surveys. I will then collate this rich information to help me and the team deliver more tailored presentations and workshops for you all. To be accountable for this I will set up a google doc and share this with the team I work with. They can access this at any time then add their own feedback and provide insight on what we can do to support teachers. By making this available the team will be able to see that I am doing what I committed to and will keep me on track.
1 thing I want to stop doing
I want to spend less time looking at a screen. I have realised this year I spend an awful amount of time looking at a computer, phone or TV. This is linked to both my work and personal life. My main tool for work is a computer so it will be difficult to reduce the time spent using this device in the office, but I am determined to use my time more productively at home and not get lost on the internet as often. I also plan to cut down on TV by reading more. For the month of January, I plan to only watch sport on TV and have a goal of reading one book. To help me be accountable for the reading I plan to do, I have set up a free account on https://www.goodreads.com/ and have a longer target of 12 books for 2019.
1 thing that will make me step out of my comfort zone
Online training. I have never really delivered any online training sessions and I am excited to start. I am lucky to have John and Super here to help me as they both have experience of this. I hosted a webinar last year which was a first and am now really looking forward to developing in this area. Firstly, I am going to take a www.Lynda.com course called 'Adobe Connect Essential Training'. This is the online platform I will use for the training and this online course will ensure I get the most out of the software. Then after finding out what tools are available, I will design the training. I will also develop a tool to garner feedback from participants as this will be important in making sure I do better in the future.
The great thing about my job is the opportunity to step out of my comfort zone and grow professionally. It's a bit scary but the rewards are great. I recommend you try it. Next time a teacher is off sick and there is no cover but you are free, jump in the classroom and teach unprepared. Reflect on how it went and I'll bet you'll be surprised.
Something new I want to learn
I want to learn about using Drama in the classroom. I like storytelling and I think that learning more about drama and teaching will be great for me to develop in that area too. As a result, his month I will be starting a course with NILE called Drama Games for Language Teaching in. This is a 3 week Power-Up course and I will share my learning with you all throughout the year via blogs and possibly a podcast. Accountability here will be shown in my success in passing the course and then using the techniques learned in my own training sessions and articles.
I hope you to will set some goals for 2019. Make sure you write them down and publish them. You may have notice I have used the word accountable a lot in this blog and it is a key word when we consider resolutions By making others aware of your goals, you make yourself accountable for them and therefore more likely to achieve them. Try to get someone else involved in setting resolutions with you; a teacher you work with or even your manager. This will provide more motivation and they will help you achieve your goals while you also help them.
Good luck and see you in 2019.
---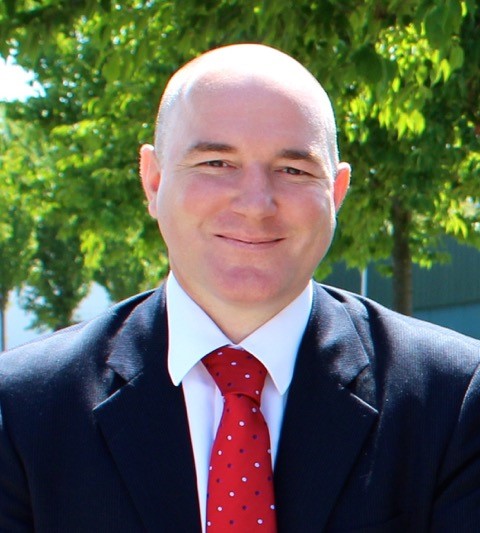 Del Spafford is the Regional teacher trainer and academic consultant for Macmillan Education, Asia. He has been working in ELT for over 20 years. His experience includes 11 years with the British Council in Thailand, where he has planned and delivered teacher professional development in a variety of contexts including both private and public schools.
He is a passionate educator and publisher and thrives on integrating research-based methods and ideas into courses and supporting teachers to implement effective learning strategies in the classroom.